The days are growing shorter, here in the Northern Hemisphere, now that September is here. This means that the weather will begin to cool off, although, for me, it couldn't happen soon enough. Summer is just not my season. 
With the cooler weather and the rain, my creative impulses are coming back in a big way. I have really been working dilligently on finishing some projects that have been waiting for attention. I am also fulfilling some promises that I have  made, among them, to create a large commissioned painting for a dear friend. I haven't painted in a very long time. I had forgotten how much fun it can be to push paint around a canvas!
One of the things I created this past spring (before the weather heated up) was a very detailed staff with several crystals and a skull near the top with lots of rune work. Much of the work had to be done outside so, I needed to finish before the hot weather set in. Below is a picture of the skull, in process...
You can find a video of the staff at my instagram account page. You will have to scroll down a bit. But, you will know it when you see it. 
https://www.instagram.com/s_jobeth_sexton/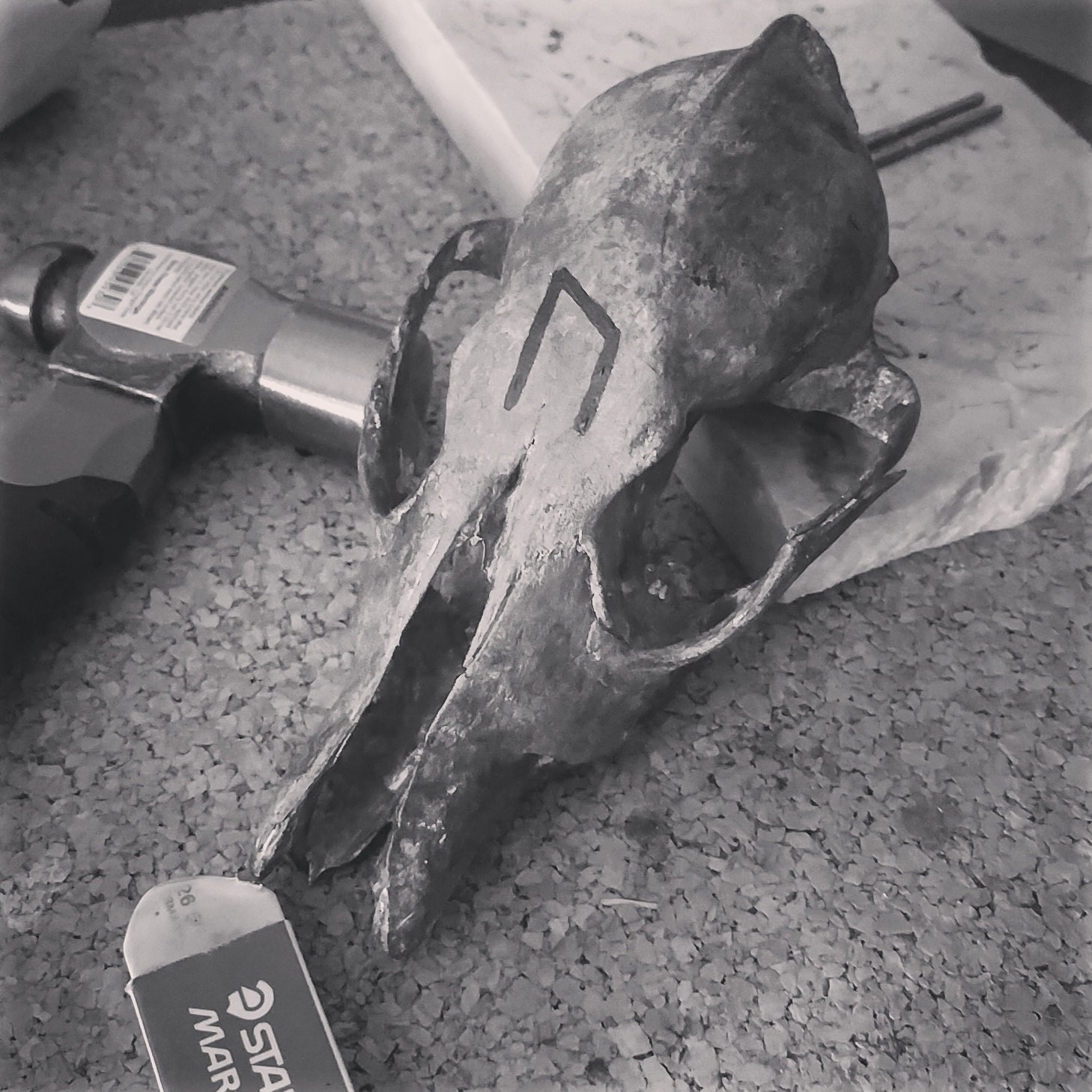 Another project that I have finished is this Pagan rosary. It is made from crystal and Rose Quartz beads with lots of flash. The pendant is actually a frame that I wrapped and beaded to match the rest of the necklace.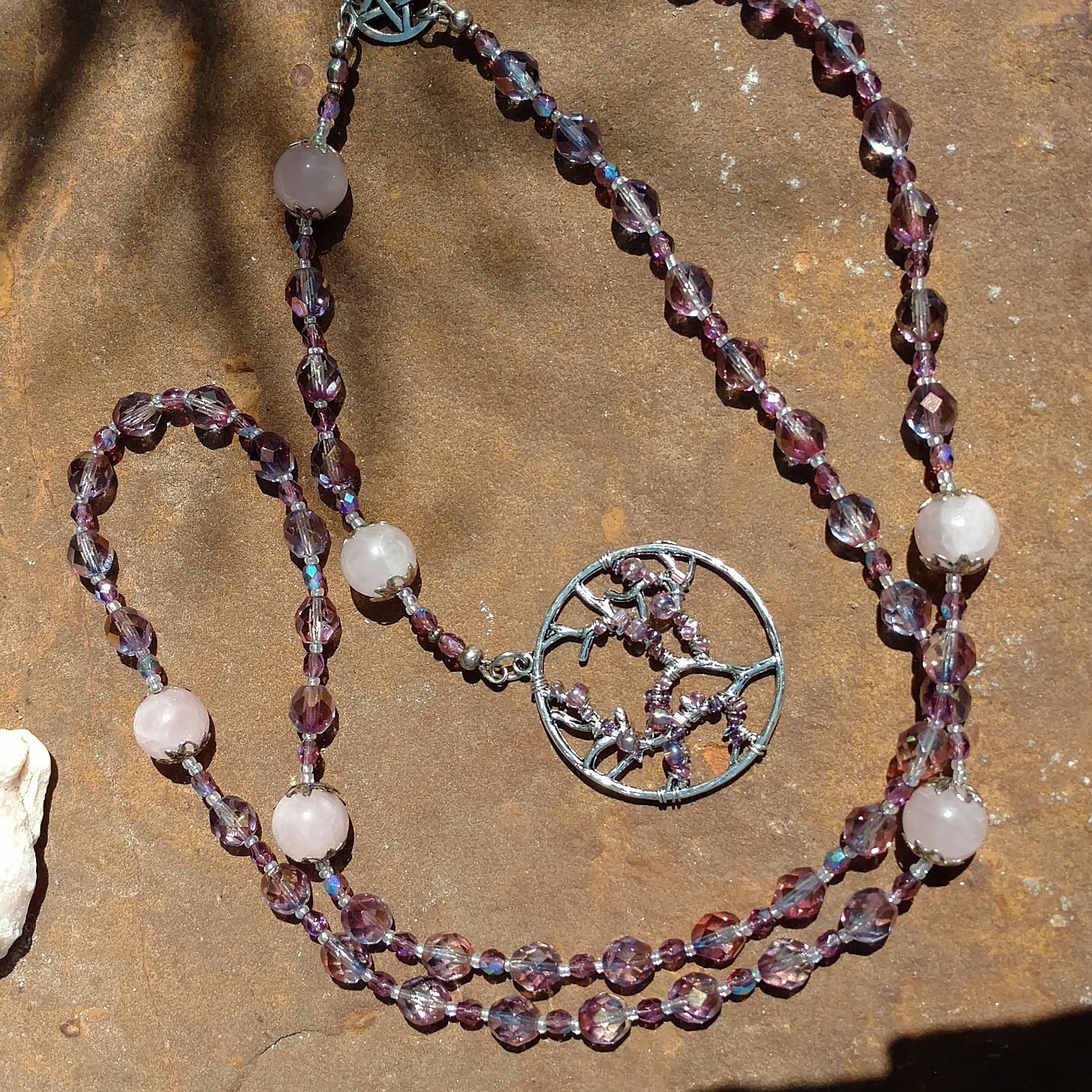 As you can see, I like to switch from primitive creations to rather sparkly, modern creations. It keeps me sane. And when it's too hot to go outside, staying  sane is a GOOD thing. A person could go stir crazy around here! 
That's about it for now. I am going to try to keep these entries short and sweet, so you don't get bored. I can be long-winded and veer off subject from time to time. I will try to avoid that here. If you would like to read more about me in a somewhat poetic and more creative vein, you can always visit my Wordpress blog at the link below...
https://withinthemists.wordpress.com/
Oh, one more thing...As you may know, I am celebrating my birthday this month by offering you 30% off in my stores (both online and in Apache Junction). This sale will run for the whole month of September and will not include Art. Keep in mind that many of my items are one-of-a-kind and may not ever be repeated exactly as you see them now. If you see something you like, you might want to puchase now, before it gets away. 
Until next time, HUG SOMEONE YOU LOVE! 
~JoBeth 
(ALL PHOTOS COPYRIGHT S. JOBETH SEXTON - 2017 - No use without permission)